Saturdays are for slow starts, waking slowly to the light peeking through the crack between the curtains and across the family bed. They're for stumbling downstairs in pajama pants to get the first cup of coffee, then playing on the floor. They're for cuddling and conversation, and certainly no agendas.
And all of this is unfolding for one of the last times for this family in this home, for just after I left their house from shooting this session, they got to work on staging and listing it for sale. They're saying goodbye to the home to which Miller came from the hospital so that they can pursue another, wilder and greater future home.
These sessions meant to mark the end of a season in a beloved home are amongst my favorite. This is the perfect excuse for an in-home documentary photo shoot.
Scroll through these normal Saturday morning moments and let them inspire you to see the beauty in your own family's ordinary weekend rhythms. Then, after the main section of photos there's a sweet little "staged" moment of another typical event in this family's life, which is simply adorable.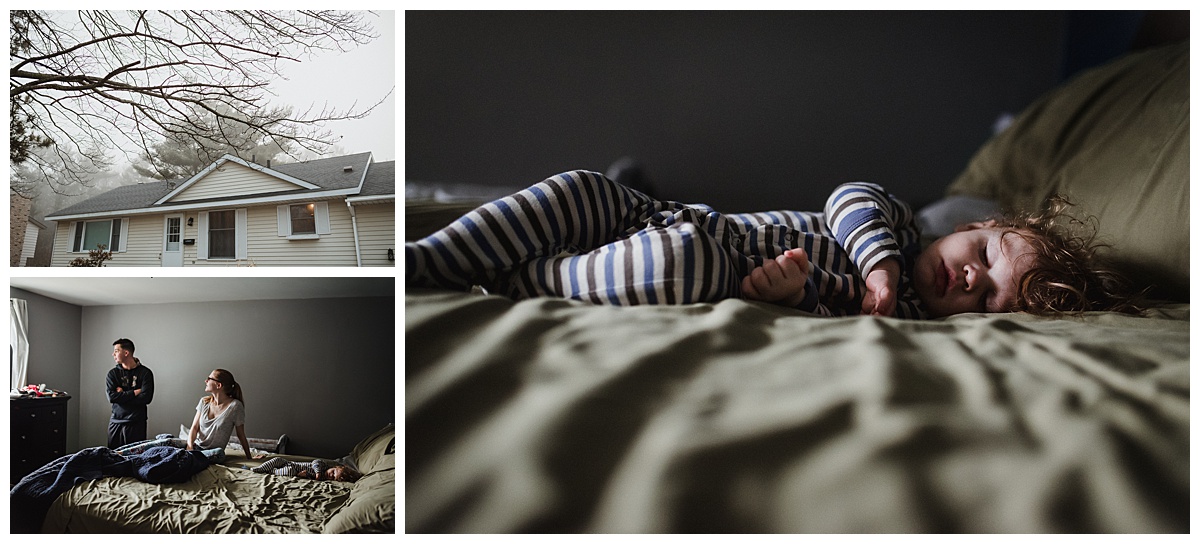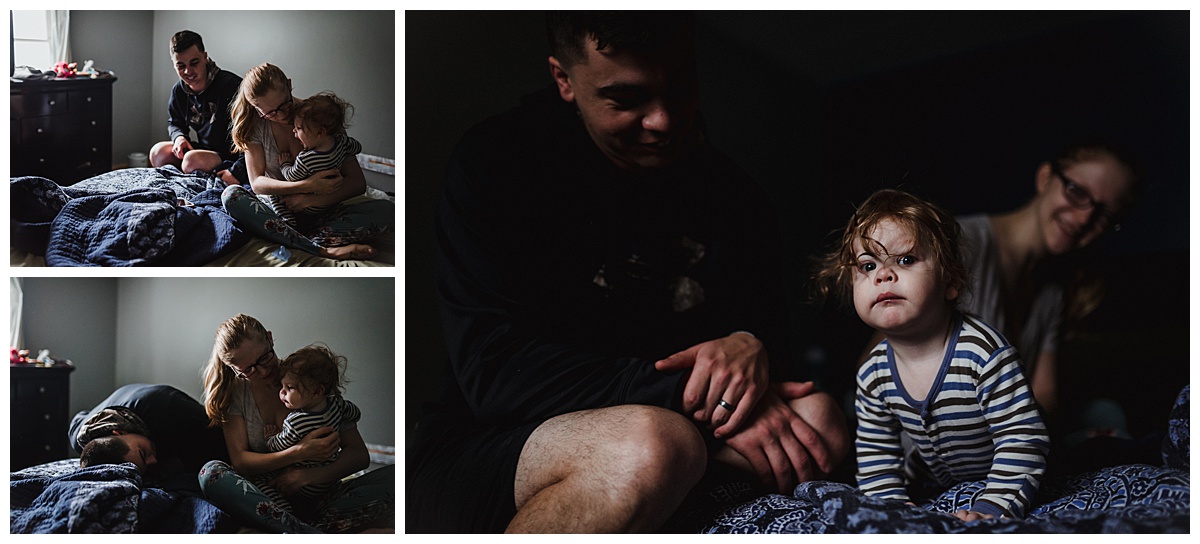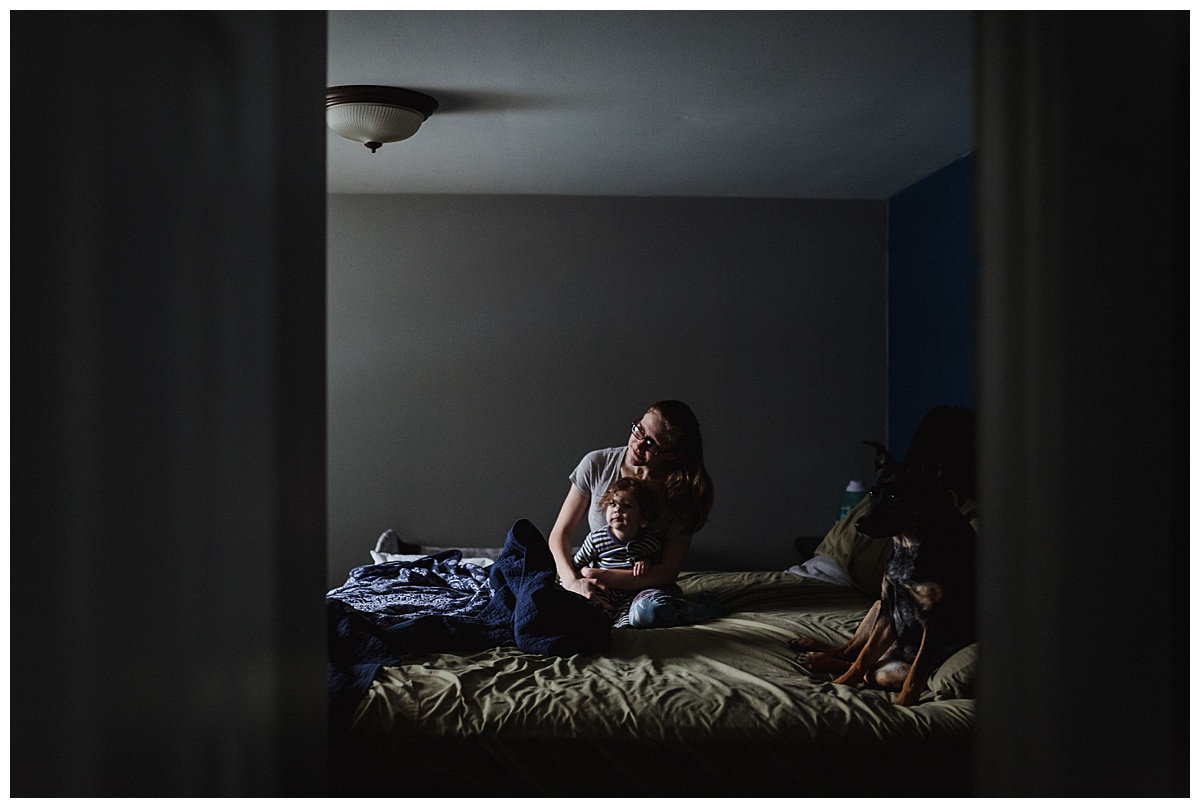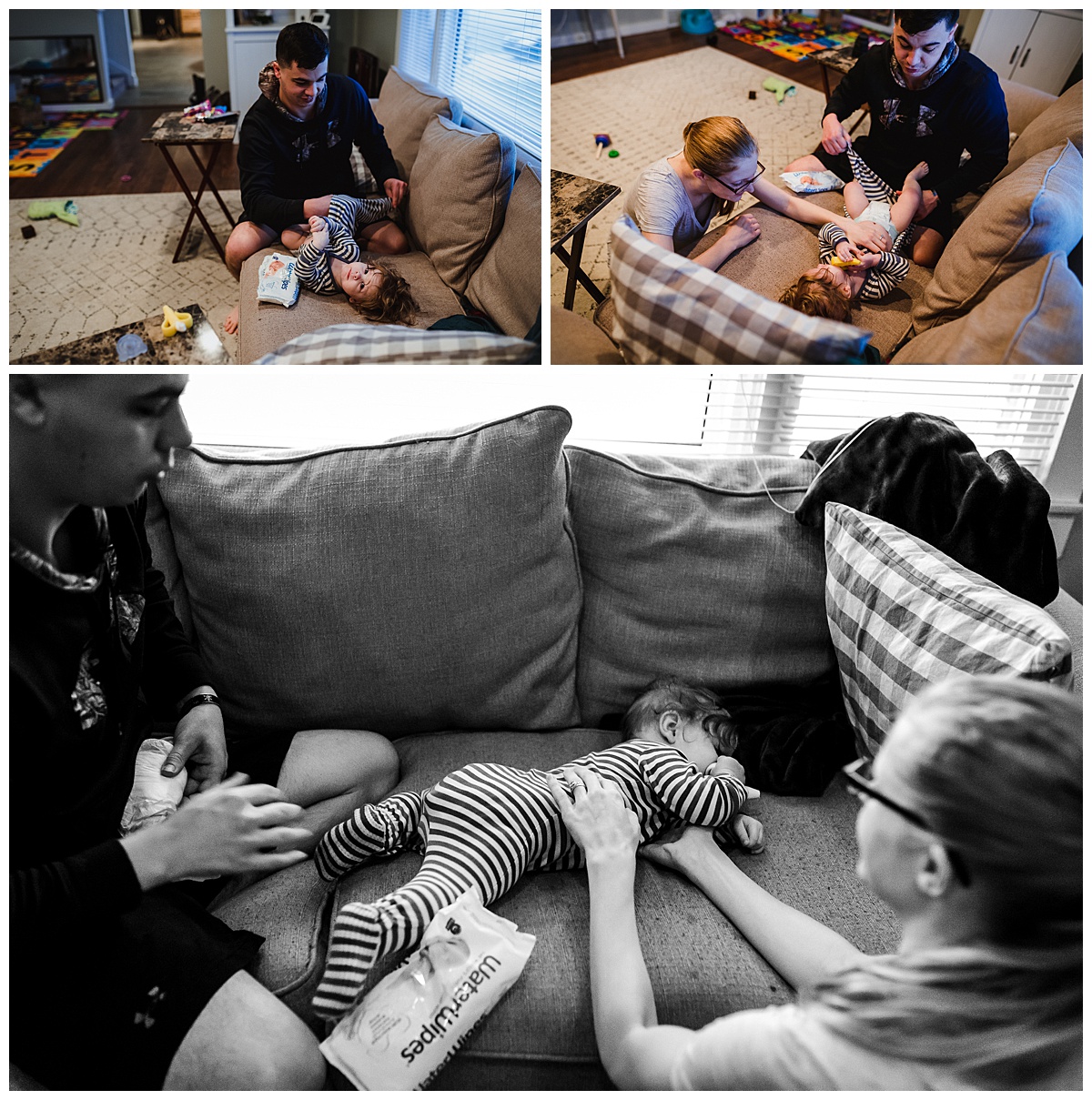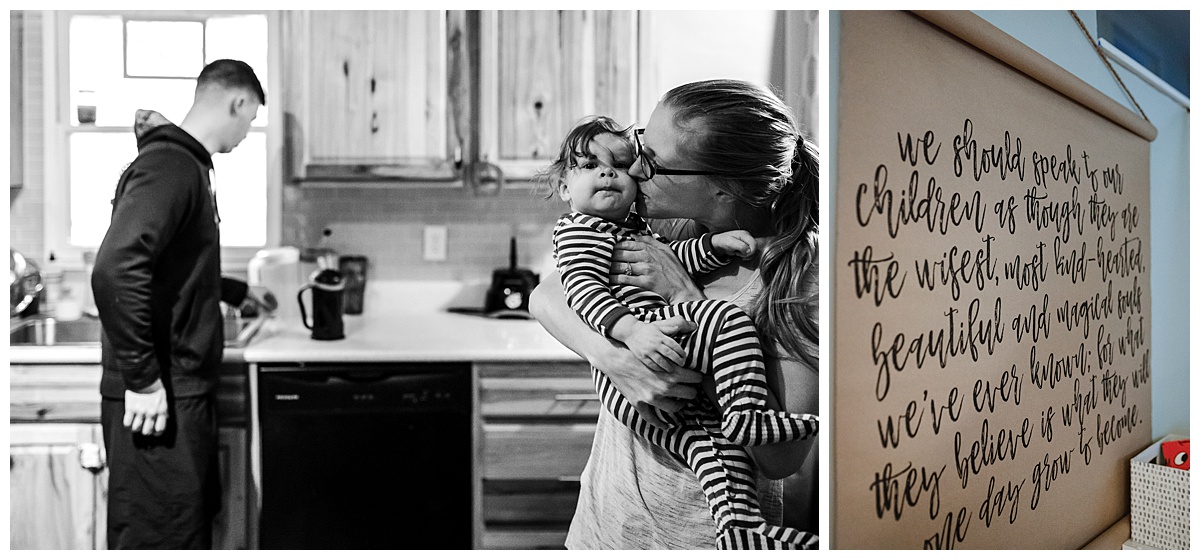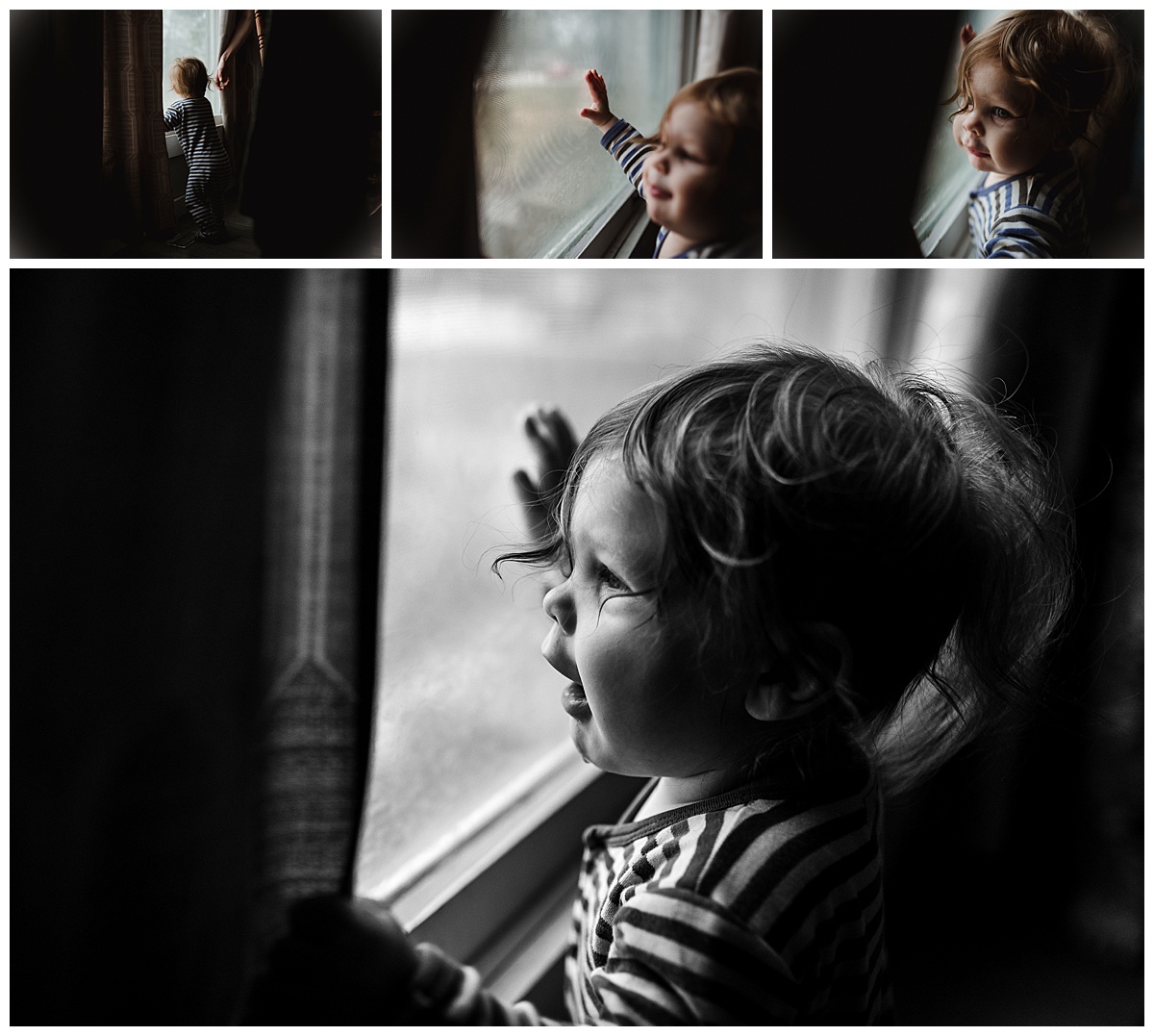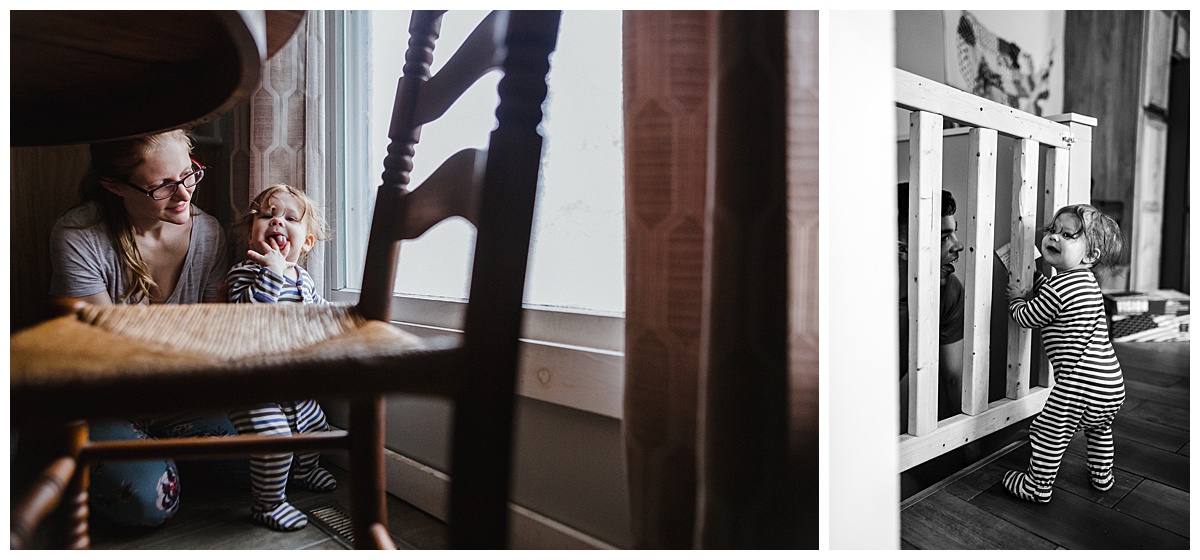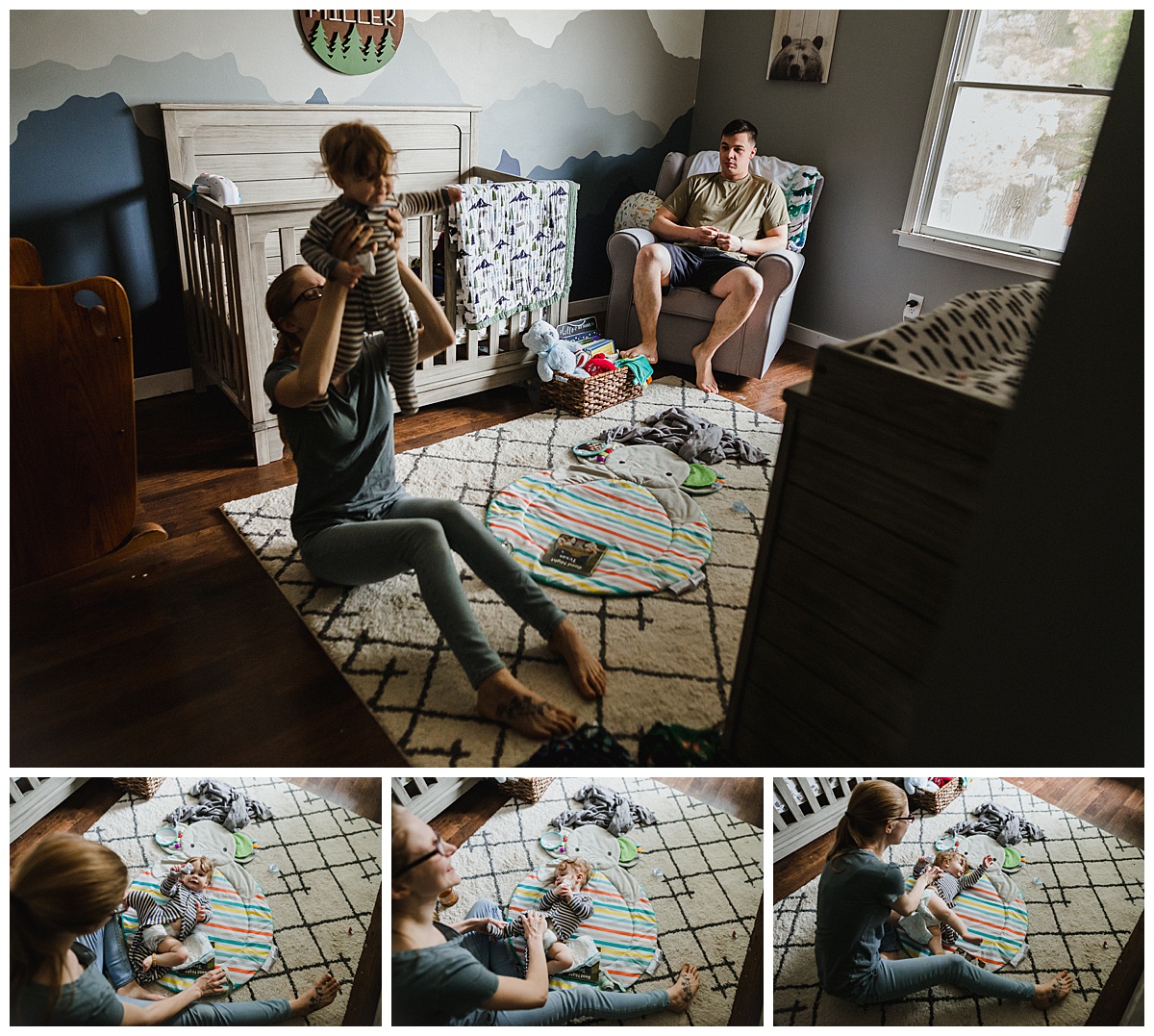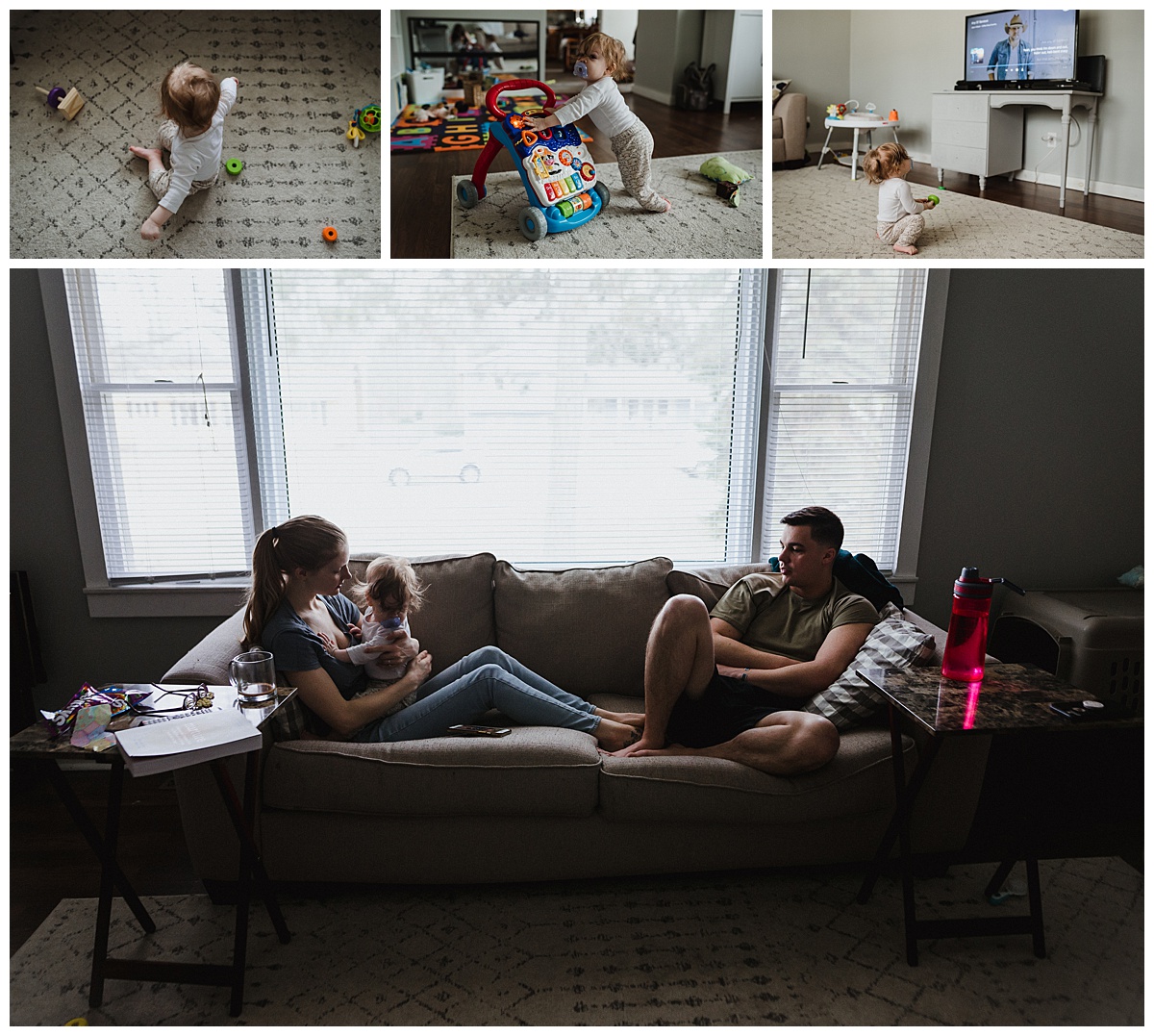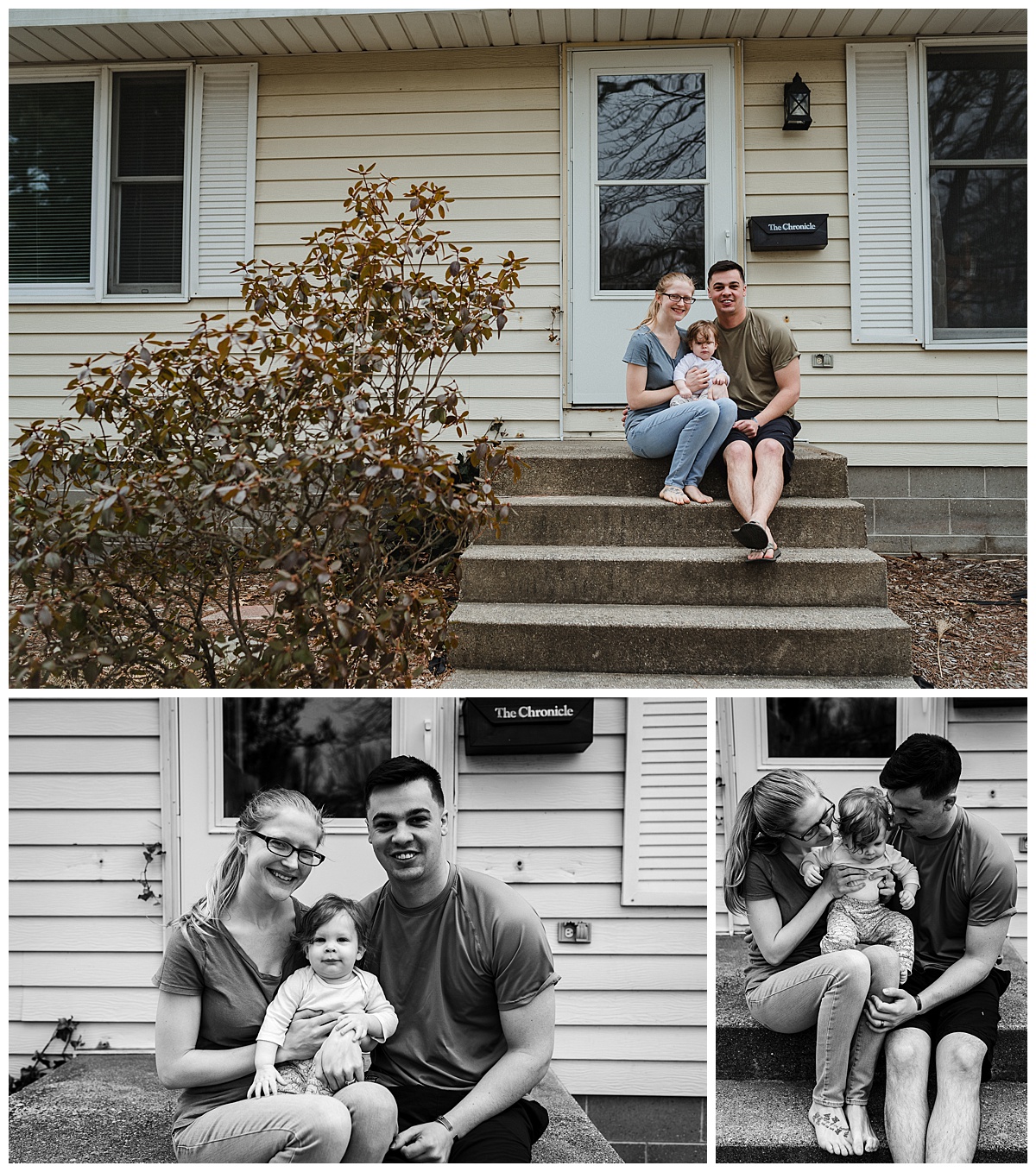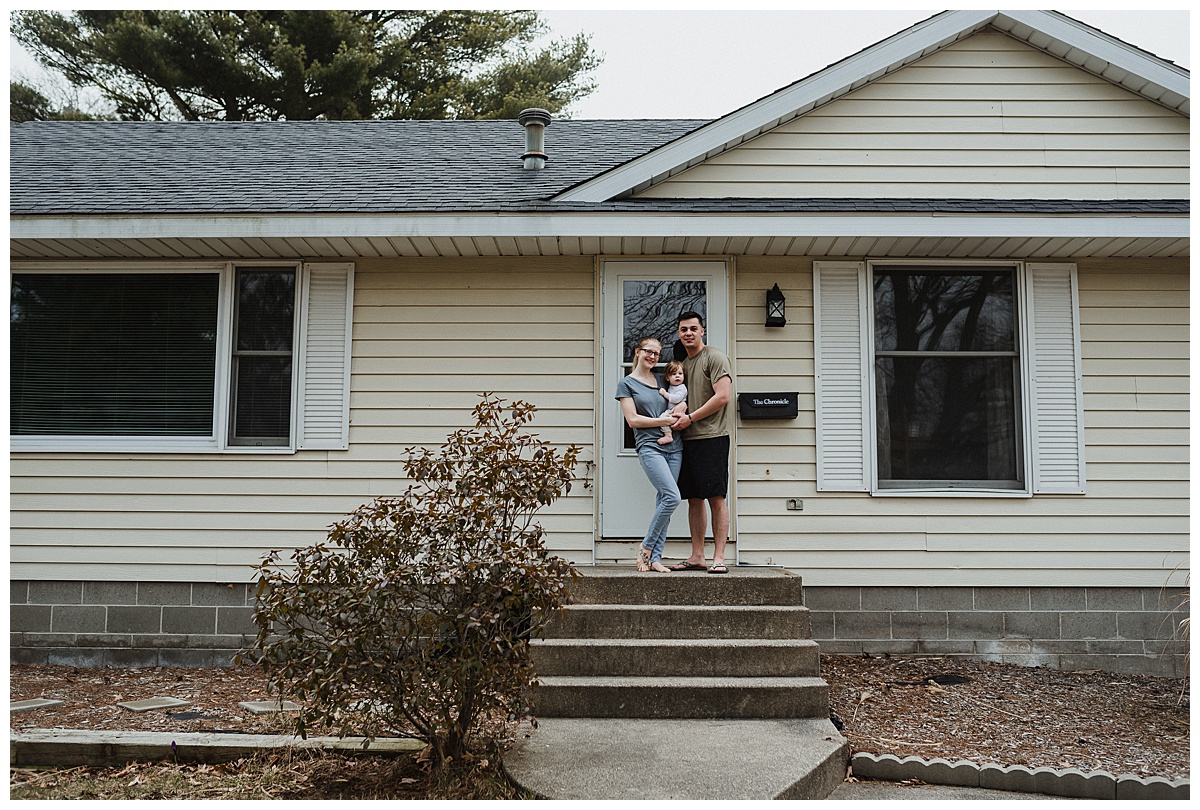 Goodbye, sweet house.
……………..
Bailey and George also really wanted to reenact another treasured ordinary event that has to do with when George leaves for work, which he didn't actually have to do during our session time, so we "staged" it. See, George works for the army, and each morning when he gets up and puts on his boots on the stairs by the front door, Miller crawls over and up, insisting on being held by his daddy as he laces them up.
Even if it doesn't fit the story flow from the photos above, it was too sweet not to share…