i took one look out the window this morning and declared it a snow day. which meant we would not even try to go anywhere today, we would stay in our jammies as long as we wanted (or, if not jammies, then our snuggliest clothes), and we would do special things like make hot chocolate and eat a pot roast for dinner.
one thing i love about this house we now call home is the light in the winter months. it's brighter in here during the months when all the many trees that crowd our home on every side have lost their leaves, letting the dim bluish light of winter come unhindered through every window.
and yesterday i got a new lens in the mail. the lens i have been dreaming of owning for such a long time, but which i haven't allowed myself to "splurge" on. really, though, it's a business expense, and this 35 mm f/1.4 lens will serve me SO well at births and in dimmer, in-home family photojournalism sessions.
so between the beautifully-lit snow day spirit, and the acquisition of this new lens, i felt inspired to photograph my personal life for the first time in a long time. it's been a busy season of shooting for others, and that's left me little energy for telling the stories unfolding under my own roof. so today -- when it felt like joyful inspiration instead of duty -- i acted without delay and set about to shooting a sort of Day In The Life. however -- it should be noted -- i didn't start until after breakfast, because the idea didn't come to me immediately. :)
this snow day also contains guest appearances from our interns and boiler room community, whom came over from across the alley to help shovel this morning, and then again this afternoon for popcorn and tea.
though you won't see ME in any of these images, you should know that i am the one behind the scenes who prepares meals, who snuggles and plays with my little ones, who tidies up the messes as they unfold, who watches through windows as this kids play in the yard, who changes diapers and clothing, and whose heart swells a million times a day with incredible love for this family i've been given.
come join us for our snow day!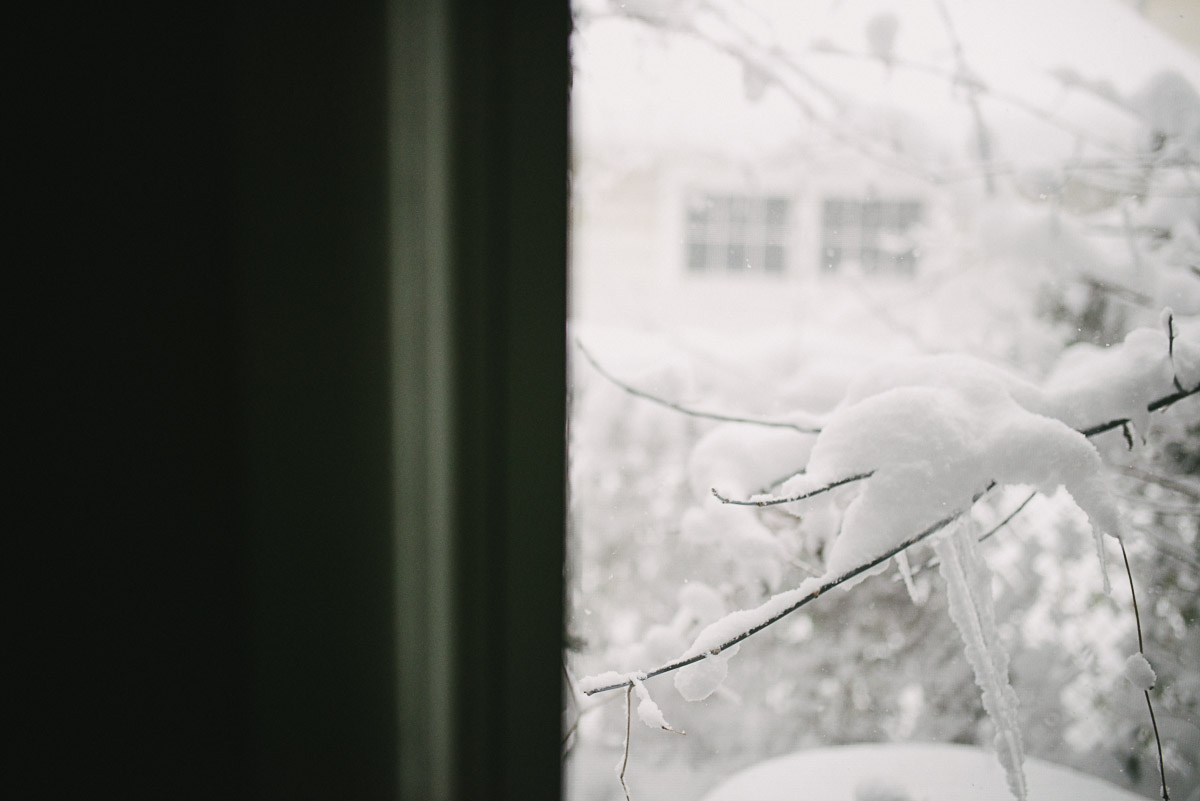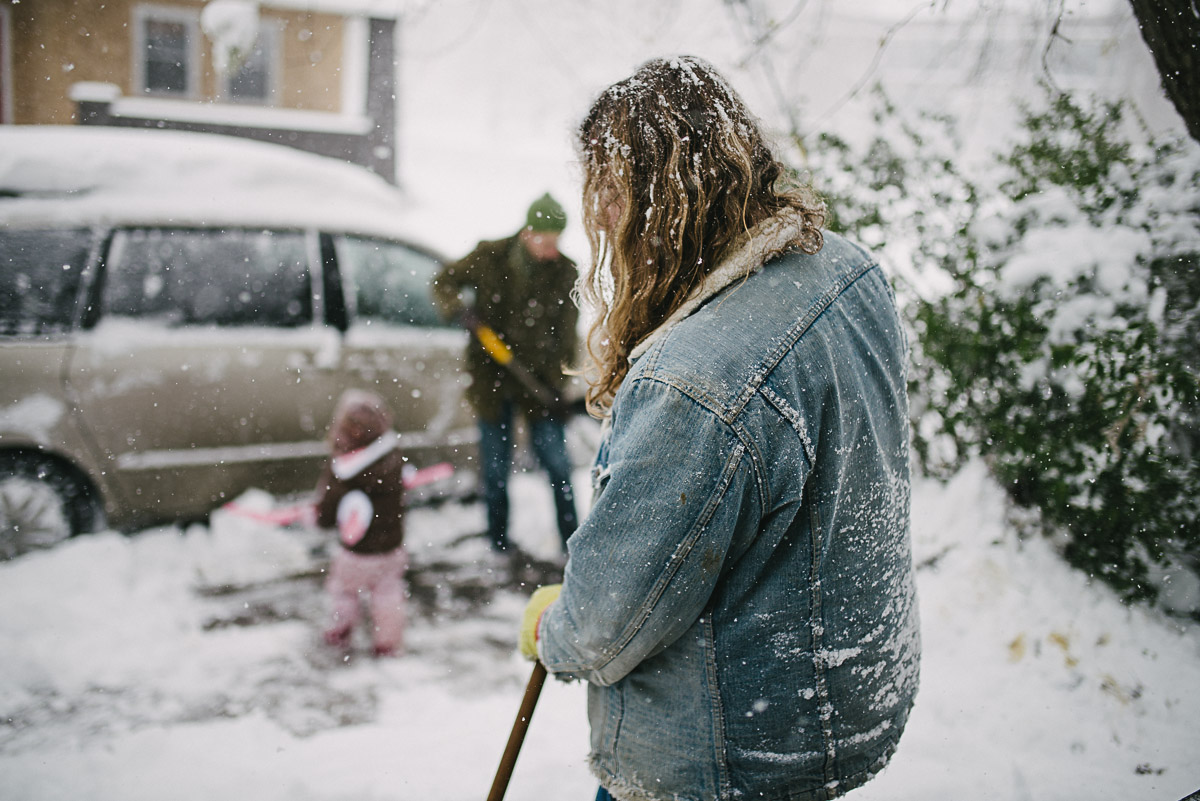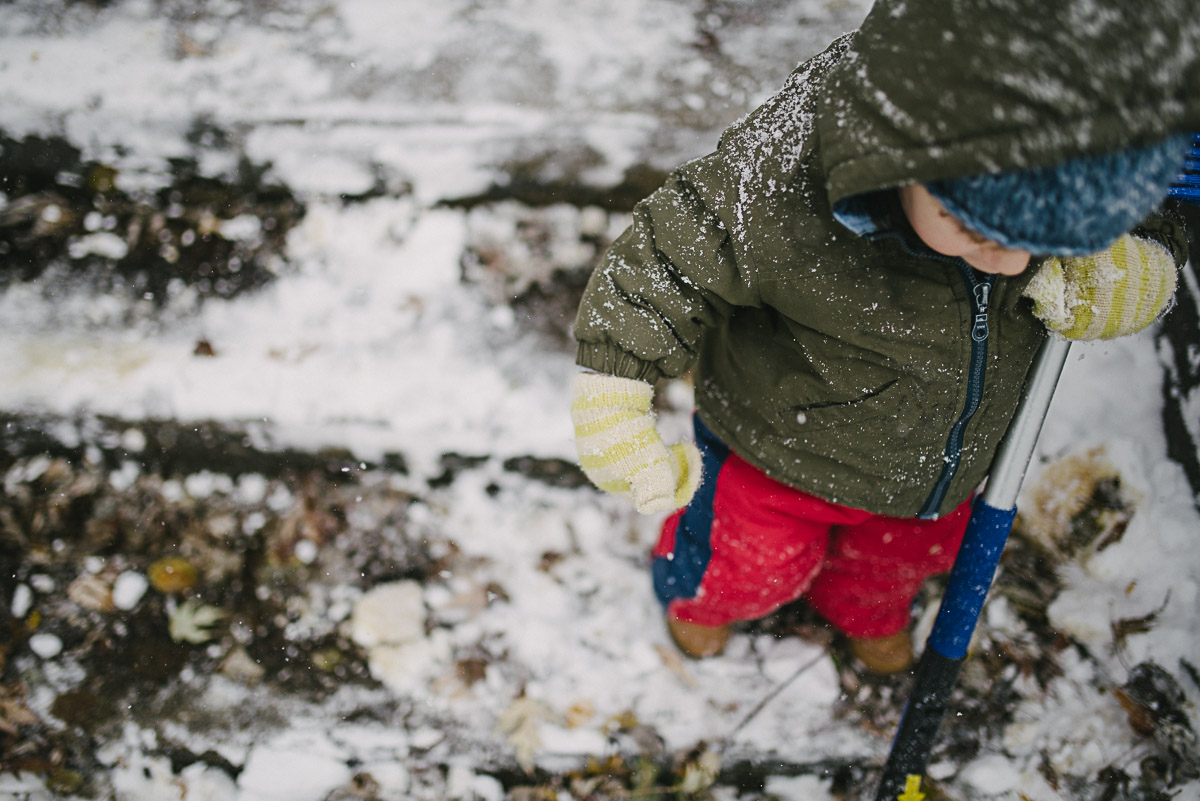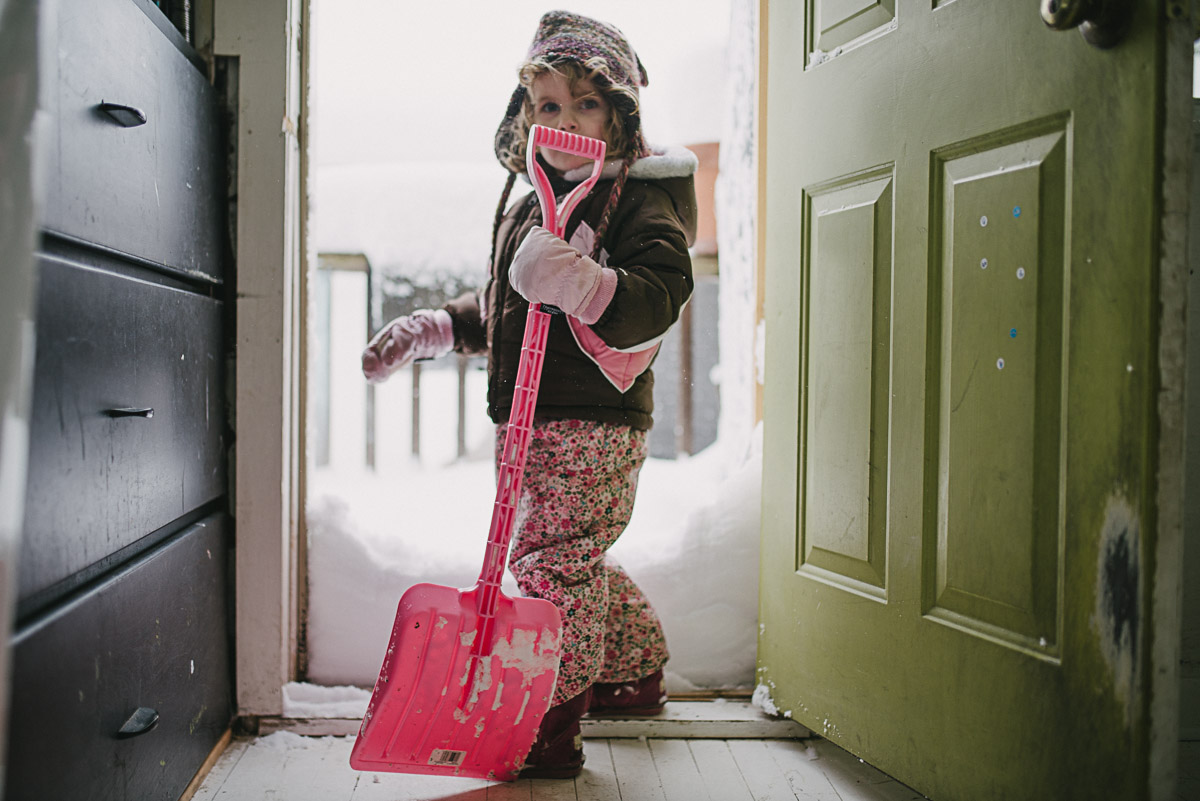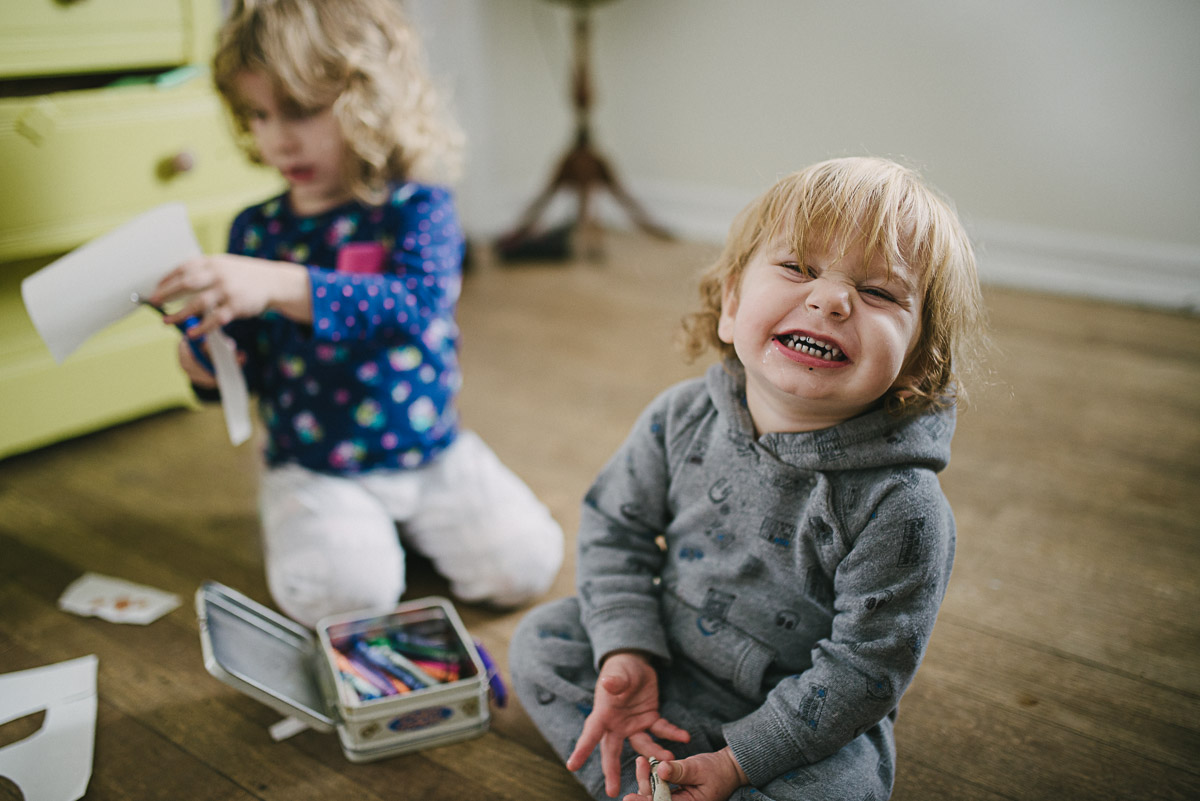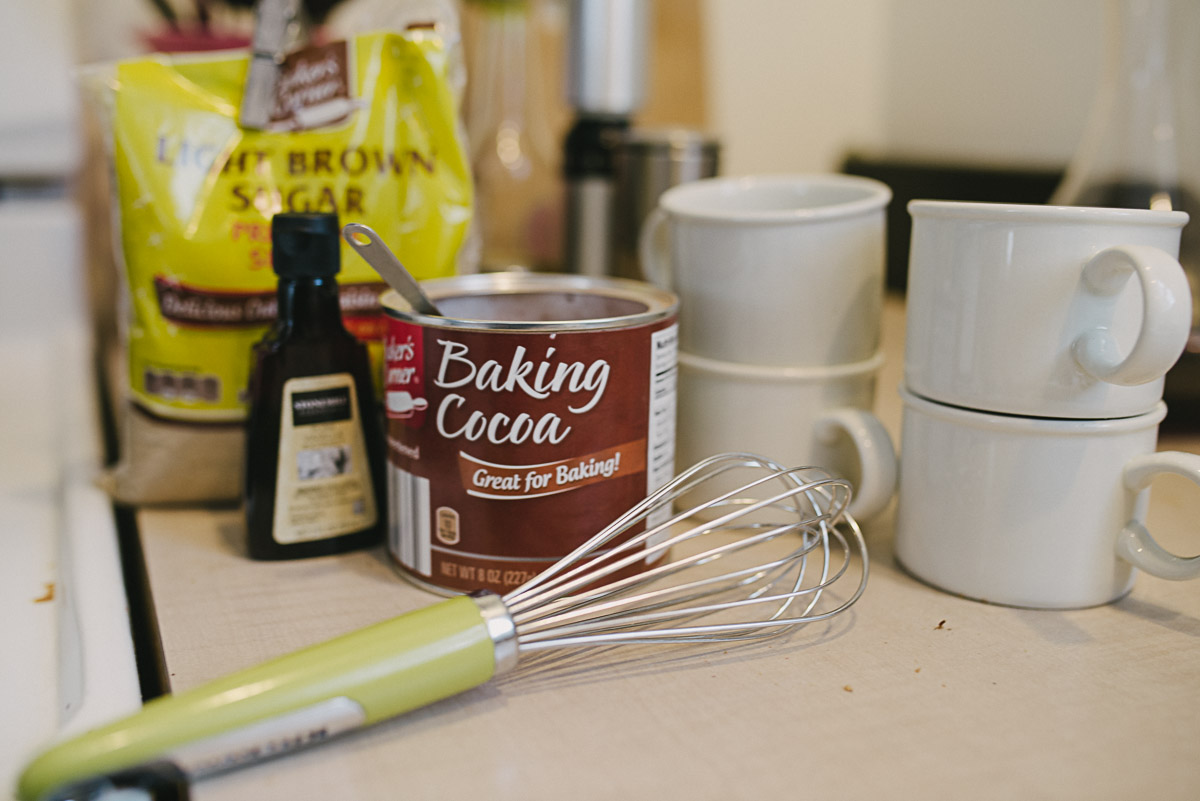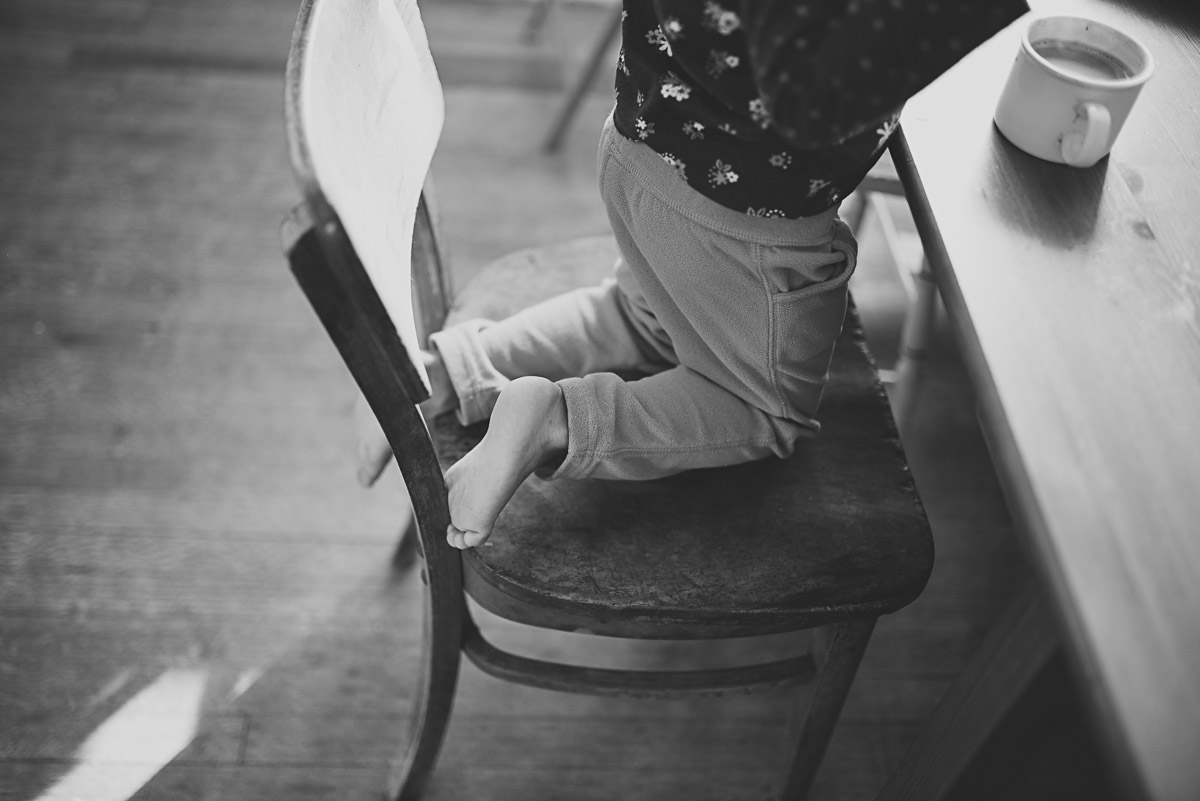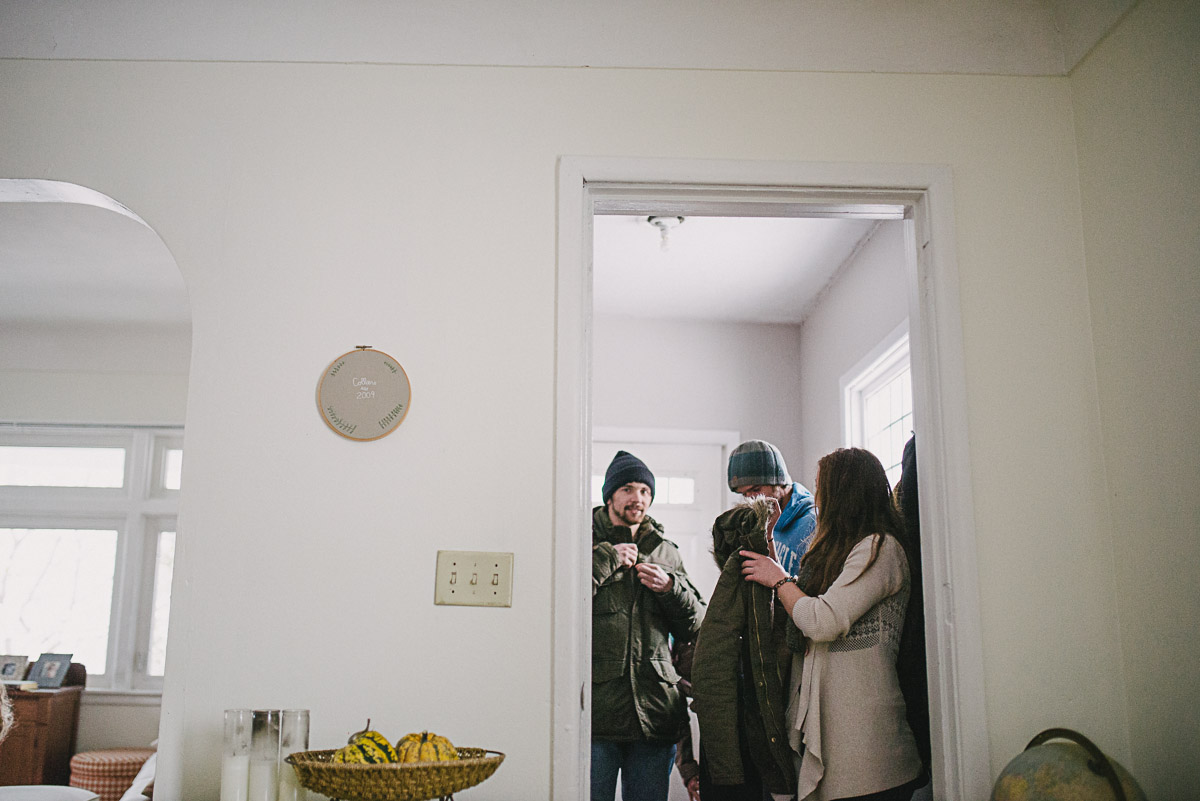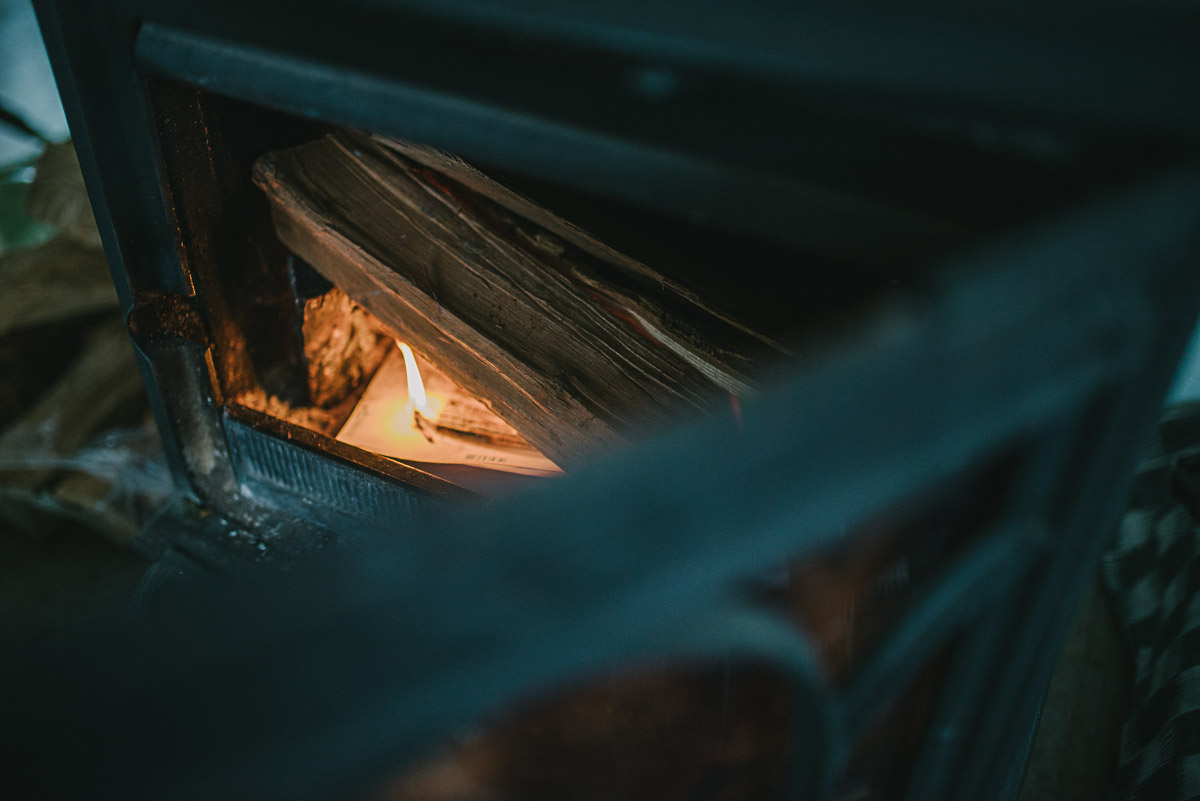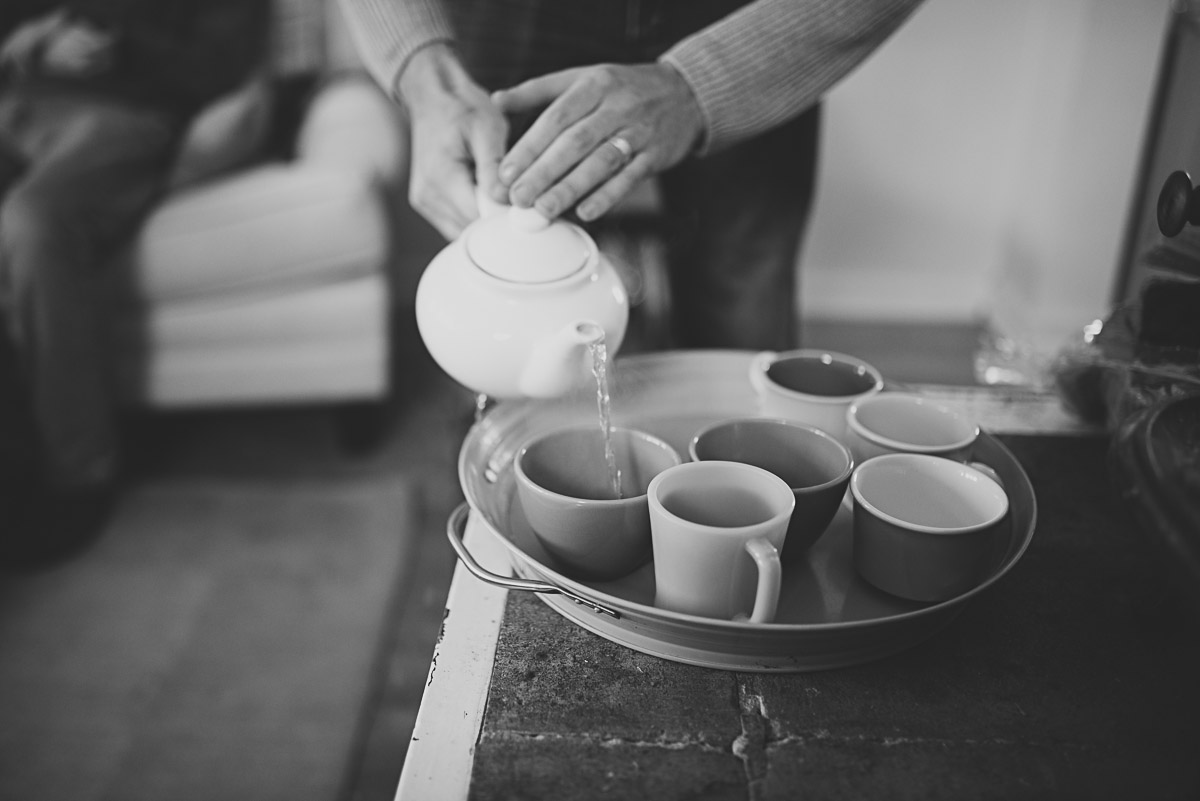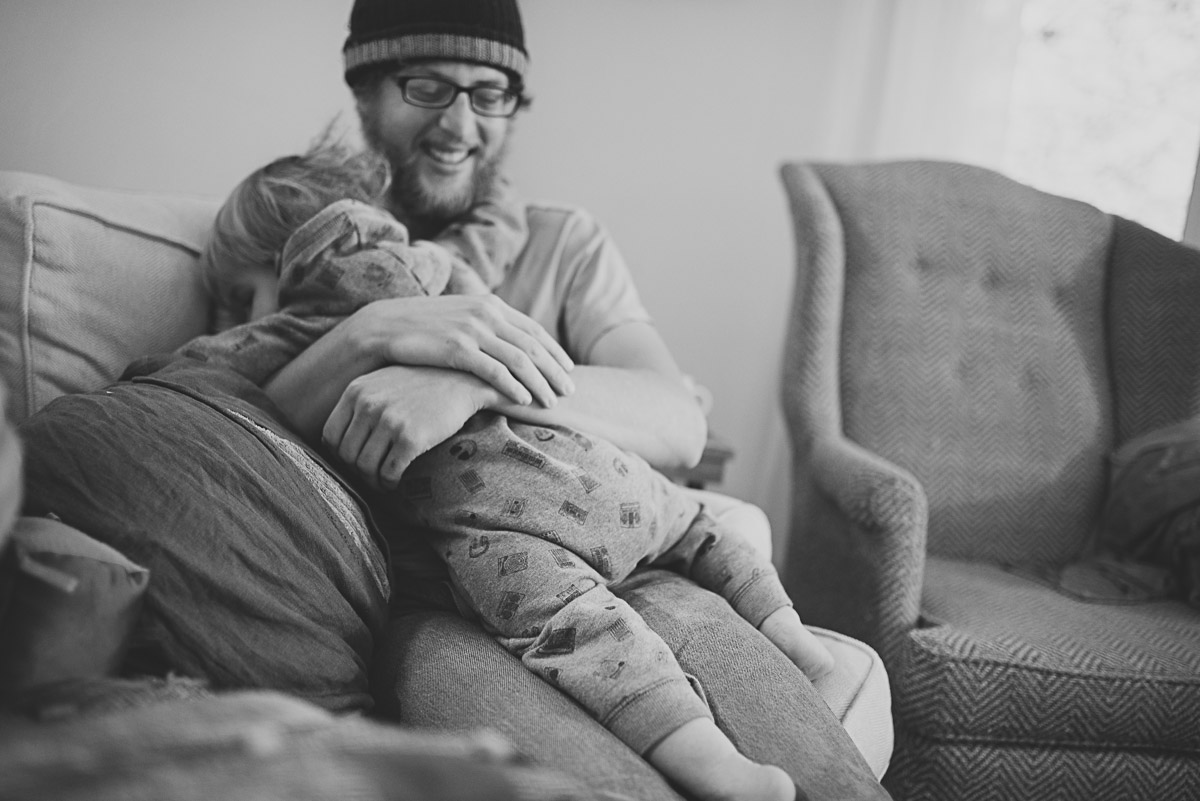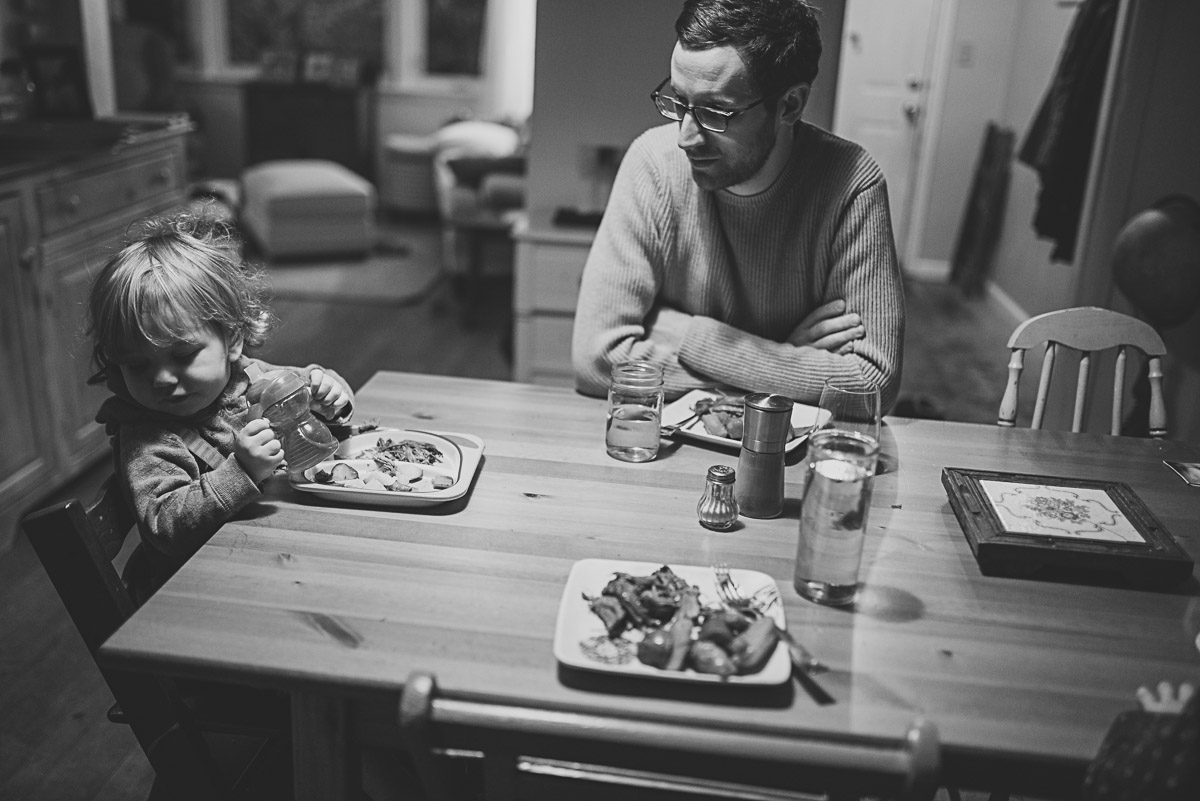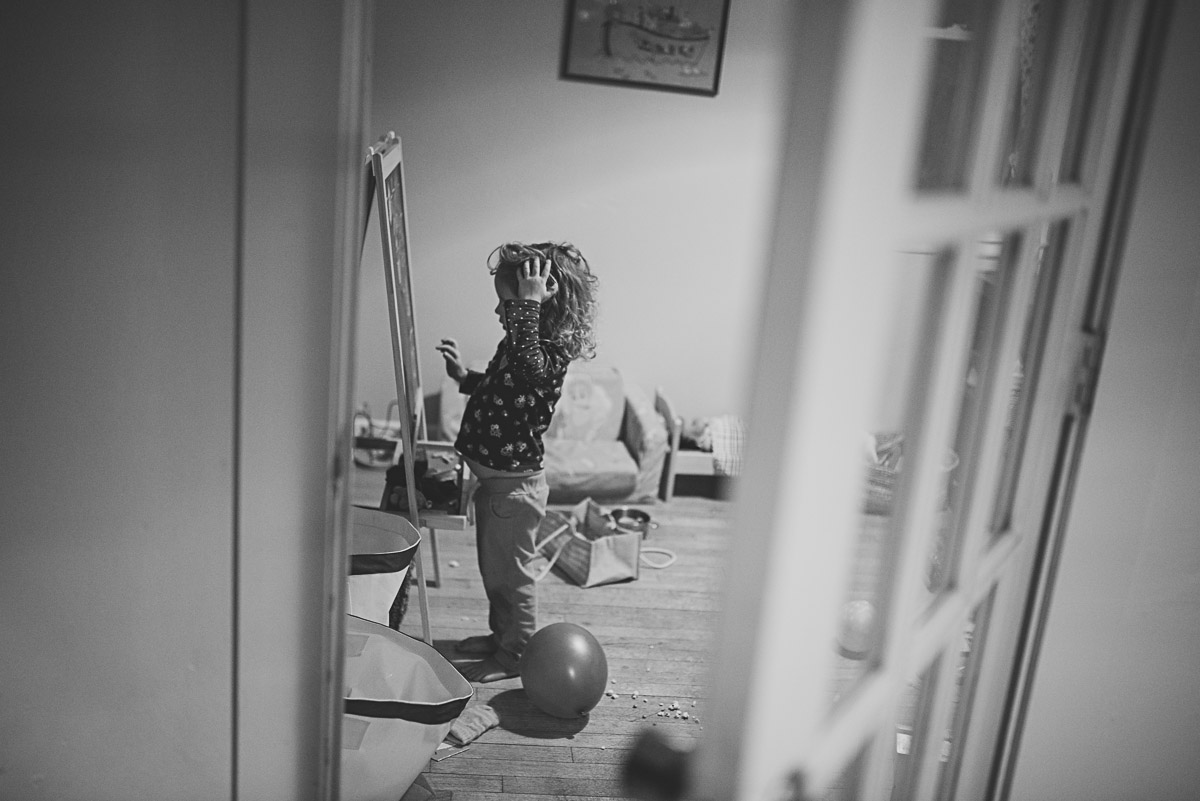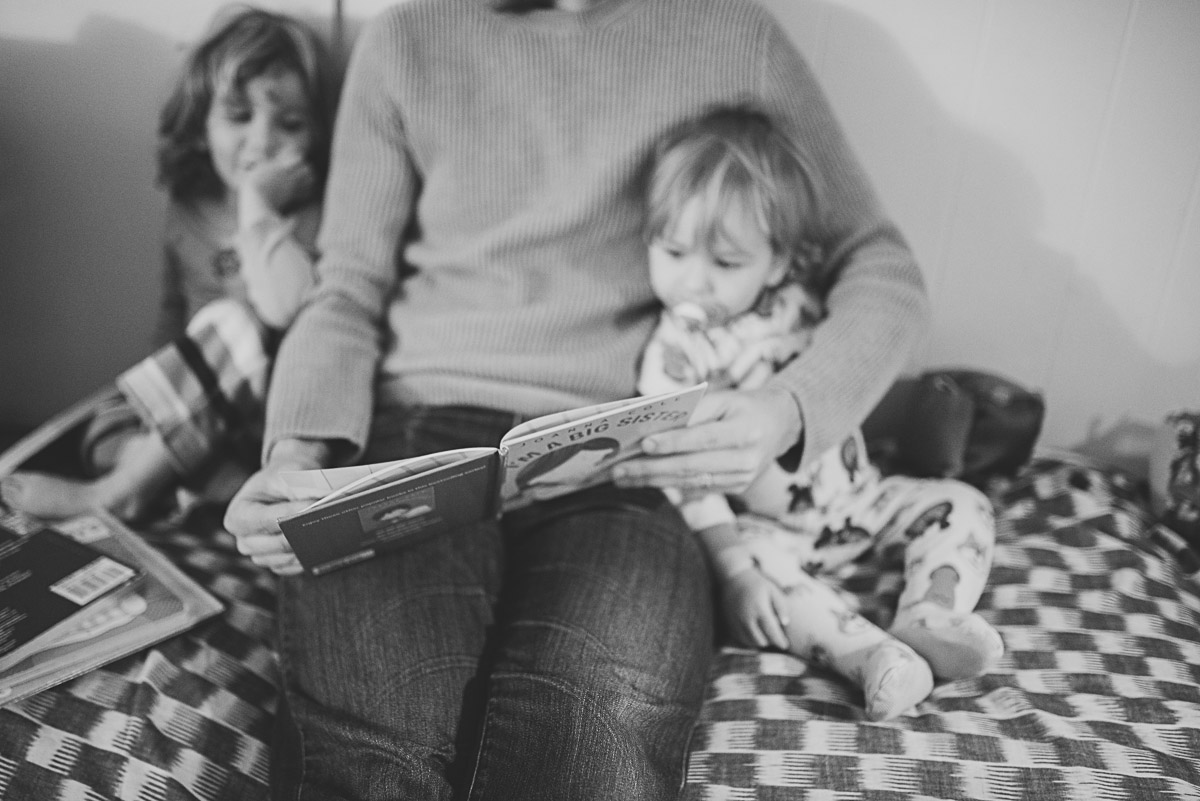 details i love and want to remember: hazel cutting up random things (in this case, the packing materials from my lens shipment), gus eating crayons, gus' cheesy grin that he's suddenly started flashing at the camera from time to time, hazel's deep delight in getting outside in all weather (and her new pink shovel that she used three times today to do "digging"), gus's obsession with stranding between the twin sinks upstairs and turning on the faucets of both simultaneously, hazel learning to draw shapes, how all the men in our community are bearded, the frequency of crockpot meals and fried eggs in this house, the laundry baskets that show up in the background of almost every scene, late-day meltdowns from the littles, and the inventive "office" set-up tim has created for himself in the living room.
all is a gift.